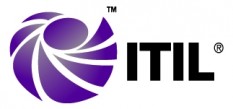 What Is ITIL?
ITIL is the most widely accepted approach to IT service management in the world.  ITIL can help individuals and organizations use IT to realize business change, transformation, and growth.
ITIL advocates that IT services are aligned to the needs of the business and support its core processes.  It provides guidance to organizations and individuals on how to use IT as a tool to facilitate business change, transformation and growth.
We offer an extensive support mechanism to assist with achieving ITIL certifications, including courses — both classroom and online — in several languages (including Chinese, Danish, Japanese, Brazilian Portuguese, Spanish, French, and – of course – English).  We also support organizational service management transformation efforts from a maturity enablement and consulting perspective.  Click here to learn more.
Our courses, available in a variety of formats, include the following: