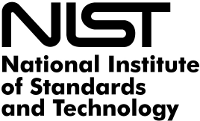 NIST CYBERSECURITY
The NIST CyberSecurity courses are developed to help businesses learn about basic information security concepts and techniques. The knowledge captured and communicated in these courses can be immediately applied by organizations around the globe to ramp up to meet their legal obligations defined by newly introduced statutory and regulatory acts.
These courses are developed with practical real life experience of many industries. Therefore, the knowledge gained from the courses can be immediately put into action to begin reducing the organizations' exposure to CyberSecurity related risks.
By applying the knowledge of these courses, organizations can:
Better prepare for deeper technical skills that can improve the maturity of various programs and
Reduce or eliminate risks and the likelihood of major class action suit that might cripple strategic and tactical business plans.
To see upcoming NIST CyberSecurity courses, click here.
Learn more about the courses by clicking on the boxes below.