We all want our employees and organizations to succeed, and from time-to-time having access to the experts that allow that success to occur is exactly what is needed.  A guiding hand that helps point out potential pitfalls in the planning approach and mitigates risk as the activity progresses.  Whether your need is related to having an industry-recognized expert available at a strategic planning session or ongoing guidance with a particularly thorny challenge, we're more than happy to ensure your success.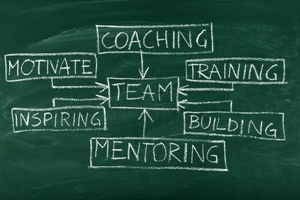 The Project Strategy Consulting Group can arrange for a wide variety of circumstances, with most clients simply opting to pay a very small, negotiated fee for on-demand telephonic assistance with a challenging issue that may have the project management practitioner community stalled or even derailed.  Other clients have asked for an ongoing detailed check-in meeting to ensure that new project managers have the necessary support to navigate through problems, stay on schedule, and avoid potential pitfalls and risks.
Note
The on-demand telephonic service is a value-add we provide to all of our Statement of Work-based clientele, regardless of how much time has passed since the engagement concluded and is at no additional cost to our clients.