Organizational Project Management Maturity Model (OPM3®) Assessment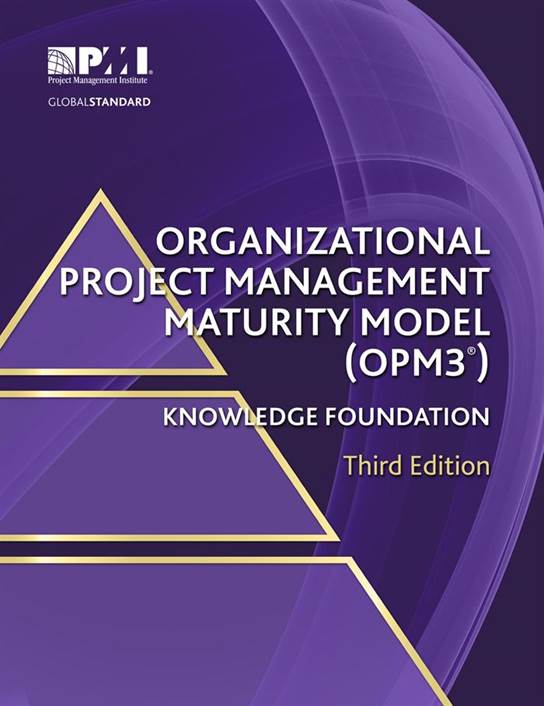 A formal OPM3® assessment will provide your organization with a detailed level of insight into its current project, program, and portfolio management capabilities.  A properly administered OPM3® assessment will take into account, at a minimum, all project management activities associated with project integration management, scope management, risk management, cost management, schedule management, communications management, human resources management, procurement management, quality management, and stakeholder management.
OPM3® Outcomes
You are provided with a superior understanding of the current state of project management practices within your organization.  A variety of report formats are delivered to assist you with understanding the assessment outcomes.
At a minimum, a set of detailed of maturity results, related findings, and recommendations for improvement with an explanatory background are provided for your organization's use and reference.  Optionally, a report outlining the entire assessment approach, insights, and background — inclusive of observations surrounding best practice and change management considerations — can also be provided.
OPM3® Benefits
Increased insight into your project management operations provides a baseline for measuring the efficacy of efforts to advance the maturity of an organization.  More mature organizations enjoy increased throughput in their portfolio pipeline, earlier time-to-market, increased customer satisfaction, higher quality outputs, budget and schedule adherence, and other improvements.  Understanding the existing capabilities, outcomes, and best practices of the organization is a critical input to strategic planning and provides the necessary foundation for delivering successful projects and minimizing risk to a company's discretionary project management investment expenditures.

OPM3® assessments are quickly performed and comparatively inexpensive to employ.  Each client with whom we have worked has indicated that this assessment method is one of the most beneficial investments they have made for their company's continued health and they wished they had done the assessment earlier.
Learn More:

Click here for an overview of how OPM3® assessments are performed.

Click here for a redacted example of a client OPM3® assessment report.